Ref:
Date:
Location:
Photographer:
Ref:
Date:
Location:
Photographer:
Blog
Impermanence, change, transformation..stepping into the unknown...

Do we perceive reality as it is, or we understand what our senses unveil? Is perception a mental recreation?
Once we don't have scale or environmental information how does our mind perceive? Is perception truly a non-verbal communication? Intuition, experience, emotional state, motivation..how do you react to it?
How far must we free our minds in order to not compare or judge what we see?
I have been really interested in perception. I have been searching this theme and translating it into different languages.

From the principle of 'Fukei', flow escapes, I have been trying to capture a fixed view of something that is always in movement. The impermanence resides in all and all is impermanent…
Across
07/12/18
I am very happy to finish this year with another imagem from the Dreams Project, Across. To understand more about this project
Link text here...
Across sunshine and shadow, nature absorbs, observes and teaches us.
Its unique rhythm allows us to feel the transformation, to take part in it...
Across sunshine and shadow, in silence, Nature performs. Can you feel it?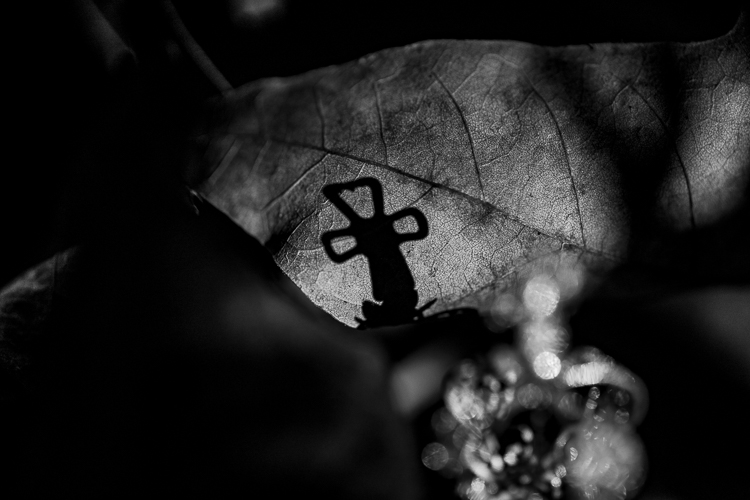 Shimmering
30/09/18
Shimmering
It's always lovely to present a new piece, specially when it's part of a series. 'Shimmering' is the third piece of the series 'Dreams'. I'm thrilled!
One drop, one form, one flow. Purity.
The journey is delicate and smooth, the drop twinkles and eventually falls into the attractiveness of the illusion.
Not only a midstream. Sometimes it is a reflection of the 'reality' or a reflection of whatever it encounters.
Wholesome or distorted?
Blurring the Boundaries
16/05/18
Another journey of almost 5 months, where I discovered so much trying to recreate not only a dream but the sensations I felt. Blurring the Boundaries is the second artwork of the series Dreams. Happy to present it.
Again emptiness and stillness in the endless here and now.
A ritual started. It felt liberating, unpredictable, unpretentious but it was the first step to many transformations.
The spirit is flowing, flying...
Link text here...
Size: 180cm x 130cm
Media: PhotoRag and C-Type Fuji Matt
Edition: 5 prints (signed, numbered)
N.B.: Certificates of authenticity are provided with print.
Abstraction 10
21/03/18
Opposite forces dancing in harmony leave a trail of light.
Almost like a brush of light cutting through the darkness, the dance continues with its own rhythm and never completely fades away. Dawn will arrive soon whispering its secrets..hear.
Link text here...
Orange
14/03/18
It was a calling.
A soft free breeze..why?
The orange shine no matter what.
It's peaceful and warm. Floats and descends in contemplation..accepting it.
No mountains, no valleys, just an intense flow of joy and contentment...
Link text here...
The Swans
24/01/18
The first artwork of the series Dreams is called The Swans, a dialog between presence and absence, movement and stillness..
It was presented at the Ateneo de Madrid, in October 2017 in Spain.
Dense fog in slow motion..
Small island moves like a cloud in the deep see of the unconscious mind.
Fluidity, intuition.."sangkalpa"!!!
Transformation.
Lucid emptiness..infinite possibility.
Is it a shadow? Inner child?
No identification but they talk..
No judgement but they talk..what are they saying?
A sense of protection starts to rise..it's not so clear its presence anymore..
Link text here...
Size: 65cm x 160cm + 50cm x 160cm + 65cm x 160cm ( 3 panels)
Media: PhotoRag and C-Type Fuji Matt
Edition: 3 prints (signed, numbered)
N.B.: Certificates of authenticity are provided with print.
The Spiritual Utopia - The equalitarian light
15/11/17
The Spiritual Utopia - The equalitarian light was selected as one of the 30 shorted listed artworks of the Ibero American Arts Award competition - https://iberoamericanartsaward.org - amongst artists from Portugal, Spain and all of the Latin American Countries.
..Why going through such a long, complex and convoluted theories trying to reach the ideal of equality for all people when the answer is so close and obvious? We are all imperishable souls, pure energy, a point of bright light. In our most basic natural and original state we are all a source of love, peace and joy. We are not our race, our colour, our gender, our sexuality, our nationality, our religion, our class, our wealth, our philosophy or our political choices. The human beings have long forgotten who they really are. We are already all equal but have no such awareness, rather we chose the path of discrimination, betrayal, lust, attachment, greed, hatred and war. We are living in an era where our Ego guides us to a state where we have no connection with our soul or that of others, miles alway from our True Self.
This artwork represents the true nature of the human being - pure bright light - blurred by a dysfunctional and struggling society. The world is a stage and we are all actors. No matter which role we play in this "drama", we are all a point of light. We must become fully aware of this in order to connect to one another in peace and harmony and establish a fair, tolerant and balanced global society, overcoming the rough edge of differences.
It's now just a "drama"..at end we ALL go to the same home.